Chemical & hazardous waste
With access to 20 specialist chemical processing sites across the UK, we are able to provide a comprehensive chemical recycling and disposal service – safely, reliably and in a timely manner, with a completely transparent audit trail.
All the documentation and information your business needs to effectively manage and report waste is at hand, satisfying the needs of finance, facilities management, health and safety and any environmental audit. Consignment notes, licences and even photographs are available to view through our online portal, so you can retrieve evidence, detailing each step of the journey, as and when required. You also have the ability to make comparisons across multiple sites with ease, helping you make more informed decisions over time.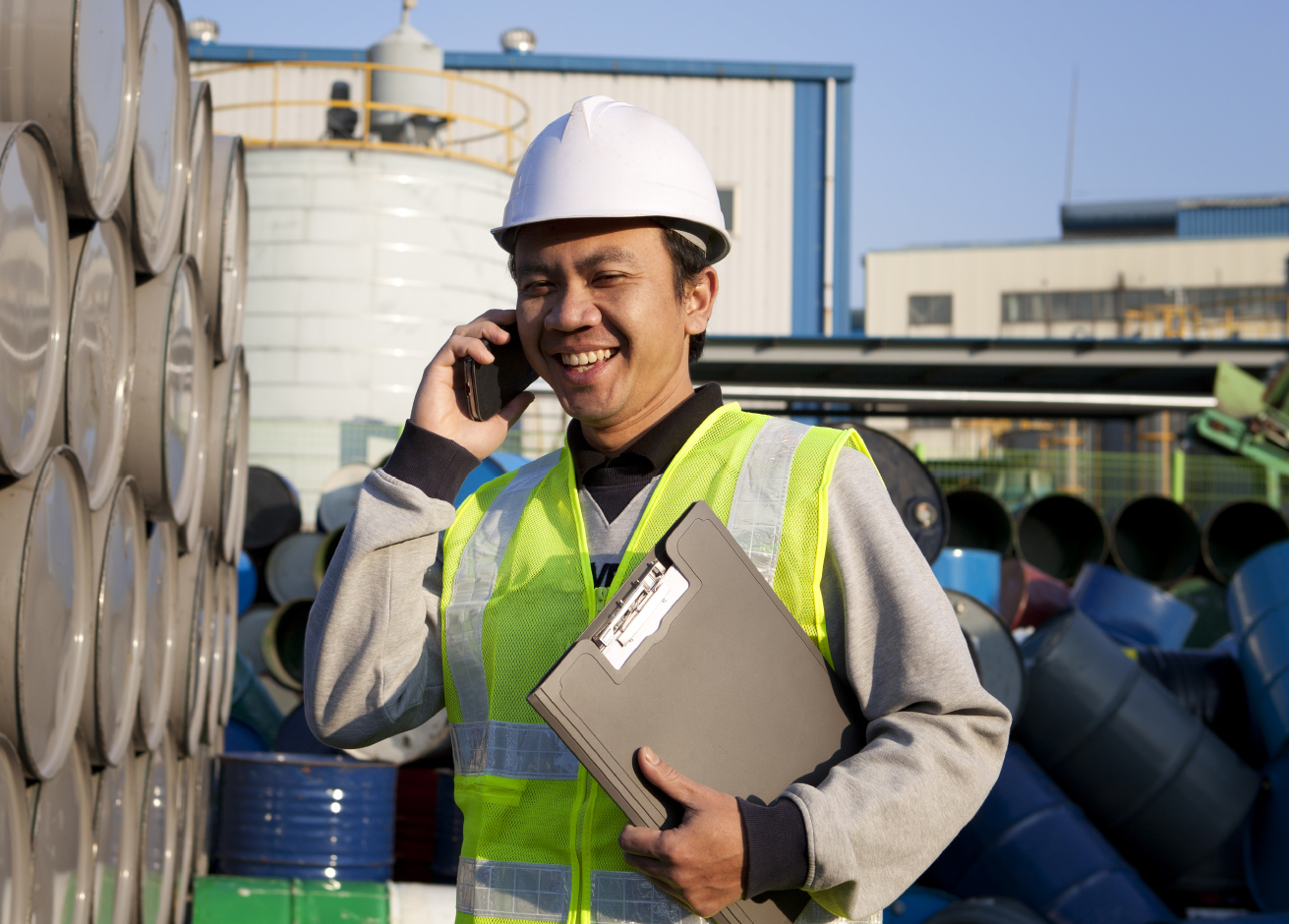 Hazardous materials require specialist treatment. Whether it be liquid or solid, these materials can be expensive to dispose of, with a burdensome level of compliance. Our services will help you to manage your hazardous waste disposal painlessly in a fully compliant and cost effective manner.
If you are unsure whether the material you are dealing with is asbestos, we can help with that too, by firstly testing, then collecting and disposing of it.
Not all waste disposal is planned. Problems can occur that need a fast response, for example, cleaning a spill, rebagging asbestos, restoring a site contaminated with needles or human waste or removing fly tipped electrical equipment. A nationwide fleet of fast response teams are on hand to swiftly deal with your problem efficiently and in accordance with local and national regulations. Photographic evidence can also be provided, if required.
Whatever your requirements we have a service to suit your needs. So if you need help with your chemical and hazardous waste get in touch today.
Did you know?
You are legally required to keep records (known as a 'register') for three years at the premises that produced or stored the hazardous waste.
Red Kite's online portal gives you complete peace of mind and easy access to the required information at any time.